Jessica Barnes
Camp/Clinic Director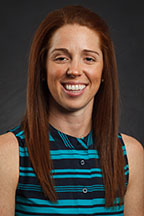 Jessica Barnes joined the Liberty staff as an assistant swimming coach, becoming the first assistant coach in program history, as the 2010-11 women's swimming team completed its inaugural campaign. Barnes has been instrumental in recruiting and training. The recruiting class for 2011-12 received mention from CollegeSwimming.com for deepening its talent pool with a large class.
During her time at Liberty, the Lady Flames have posted a 115-33 dual meet record. Additionally, Liberty has won five CCSA titles in 2014, 2019, 2020, 2021, and 2022, and posted six conference runner-up finishes (2012, 2013, 2015, 2016, 2017, 2018). In 2017-18, Liberty finished second at the CCSA Championships, with a program-record 1,501.5 points.
For the conference meet as a whole, the Lady Flames registered a program-record-tying 20 podium finishes, 16 NCAA B cuts, nine program records, two conference records, four meet records and nine event victories. Payton Keiner was named Most Outstanding Female Freshman of the CCSA Meet, and joined Alicia Finnigan at the 2018 NCAA Championships. Finnigan received the sport's highest academic honor, being named the NCA ELITE 90 Award recipient for having the highest GPA among any student athlete at the NCAA Women's Swimming & Diving Championships. Finnigan was later voted CCSA Women's Swimmer of the Year.
The 2016-17 season saw the Lady Flames earn their third straight conference runner-up finish. Alicia Finnigan and Prudence Rooker both recorded three podium finishes at the CCSA Championships. Freshman Brittany Weiss became the third Lady Flame to be named the Most Outstanding Freshman of the CCSA Meet. Finnigan went on to break the CCSA record in the 200 fly before making her first career appearance in the NCAA Division I Women's Swimming & Diving Championships. Liberty's strong recruiting and training helped the Lady Flames win their first-ever CCSA title in 2014. During the 2014 conference meet, the Lady Flames recorded 18 podium finishes, nine B cuts, one A cut (200 medley relay), six CCSA records, six meet records and 16 program records at the conference championship meet. Liberty then went on to place 43rd at the 2014 NCAA Division I Women's Swimming & Diving Championships, as Jess Reinhardt placed 10th in the 100 fly in a CCSA-record 51.72.
During her first season, she helped lead the Lady Flames to a 7-9 overall record and a sixth-place finish at the CCSA Championships. Liberty followed up with a 12-2 record in 2011-12, improving to second place at the conference meet. The Liberty coaching staff was honored when head coach Jake Shellenberger was named 2012 CCSA Swimming Coach of the Year.
The 2012-13 edition of the Lady Flames followed up with another second-place finish at the conference meet. The Lady Flames earned their first national ranking in program history during the season, being ranked No. 37 in the Endless Pools/CollegeSwimming.com Top 25. Brye Ravettine earned CCSA Co-Freshman of the Meet and Mid-Major All-America honorable mention honors in 2011. Ravettine, along with Bethany Wakeley, earned qualifying times for the 2011 USA Swimming National Championships.
In 2012, Ravettine was named CCSA Swimmer of the Year and Swimmer of the Meet, and became Liberty's first swimming All-American and first Lady Flame to compete in the U.S. Olympic Team Trials in swimming. Barnes, who won two Big Ten team titles as an athlete for Penn State, came to Liberty from Rutgers, where she served as an assistant coach. During her time with the Scarlet Knights, she coordinated all aspects of recruiting and developed a training plan for the sprinters.
Her 2010 recruiting class at Rutgers earned honorable mention status from CollegeSwimming.com. Prior to coaching at Rutgers, Barnes worked as an assistant high school swim coach for the State College Area School District in State College, Pa. While there, she designed and implemented a training program for sprinters, and coached the third-place finisher in the 50-freestyle event at the 2009 PIAA State Championship meet. As a competitive swimmer, Barnes was a two-time honorable mention All-American in the 800 freestyle relay, a two-time NCAA Academic All-American and a three-time Big Ten Academic all-conference member.
She was also a Big Ten second team selection for the 800 freestyle relay in 2006, and won the Nittany Lion Award for Most Improved in 2007. Barnes earned her bachelor's degree in elementary education from Penn State in 2007, where she was a seven-time Dean's List honoree. In May 2012, she received a Master of Education - Teaching and Learning in Special Education from Liberty.
Elizabeth Creasy
Aquatics Director
Jake Shellenberger
Head Coach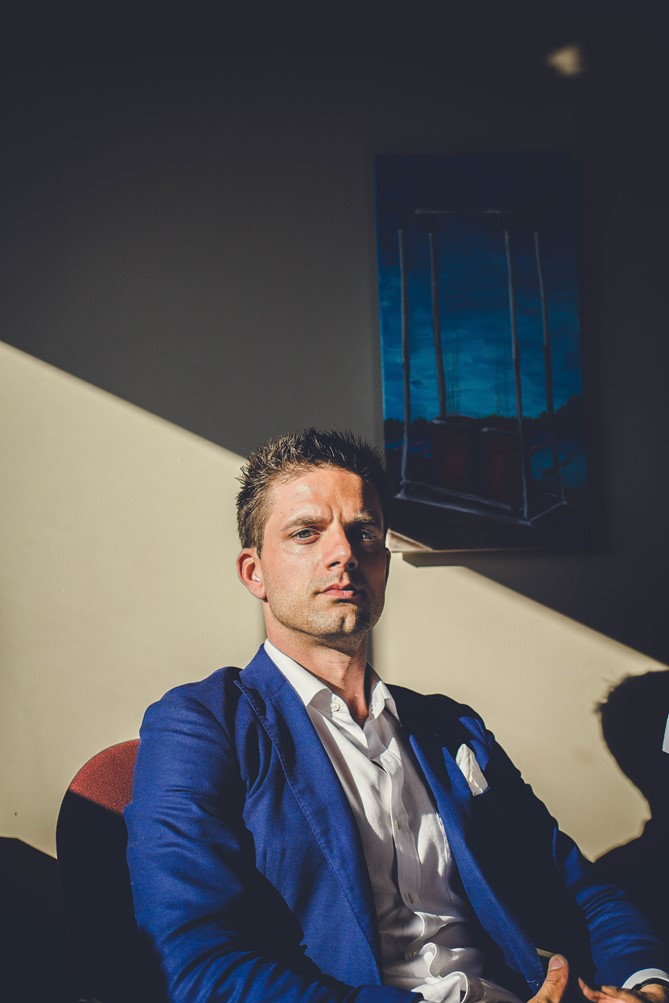 Jake Shellenberger was hired as the department's first-ever head women's swimming coach on July 29, 2009. Since that time, Shellenberger has set about building the Lady Flames into a strong contender in the pool. Shellenberger has posted a 115-33 dual-meet record, leading the Lady Flames to five CCSA titles (2014, 2019, 2020, 2021, 2022) and six conference runner-up finishes (2012, 2013, 2015, 2016, 2017, 2018) to date.
He was instrumental in the design of the state-of-the-art Liberty Natatorium, which opened Dec. 1, 2017 and was dedicated on Jan. 26, 2018. The Liberty Natatorium seats 1,400 fans in a bowl configuration. It features a nine-lane, 50-meter pool with a movable bulkhead. A separate 17-foot diving well includes 1- and 3-meter springboards and a three-column tower. Among many other features, the natatorium is pre-wired for TV broadcasts.
Shellenberger is a former Certified Strength and Conditioning Specialist (CSCS) and a current member of the National Strength and Conditioning Association, American Swimming Coaches Association, and the College Swimming Coaches Association of America. In 2016 he published a book on Power Tower training for swimming, selling more than 700 copies worldwide, to date.
In 12 years of program history:
• Four-time CCSA Coach of the Year (2012, 2014, 2019, 2022)
• 5 CCSA Conference titles (2014, 2019, 2020, 2021)
• 6 CCSA Conference Runner-up finishes
• 115–33 Dual Meet Record
• 42 CCSA Individual Championships
• 20 CCSA Relay Champions
• 14 CCSA Conference Records (8 individual, 6 relay)
• 12 CCSA Conference Meet Records (6 individual, 6 relay)
• 7 NCAA Championship Appearances
• 3 NCAA All-Americans
• 1 NCAA Elite 90 Award Winner
• 3 CollegeSwimming.com Mid-Major All-Americans
• 2 CCSA Women's Swimmers of the Year
• 1 CCSA Women's Diver of the Year
• 2 CCSA Women's Swimmers of the Meet
• 2 CCSA Women's Divers of the Meet
• 6 CCSA Women's Freshmen of the Meet
• 39 CCSA Swimmer/Diver of the Week Honors
• 19 VaSID All-State Honors
• 20 CSCAA Scholar All-America Team Awards
• 39 CSCAA Scholar All-America Individual Awards
• 3 CoSIDA At-Large Academic All-Americans
• 3 CoSIDA At-Large Academic All-District Honors
• 4 VaSID Academic All-State Mentions
• 2 US Olympic Trials appearances (2012, 2016)
• 6 USA Swimming National scoring performances (2012 Winter Nationals, 2013 US Open, 2017 Phillips 66 Nationals, 2018 Phillips 66 Nationals, 2018 Winter Nationals, 2019 Phillips 66 Nationals)